HF-VL-R03 Din Valve Filling Station Refill Adapter with 40mpa Gauge 50cm High Pressure Hose M18x1.5
Name:
HF-VL-R03 Din Valve Filling Station Refill Adapter with 40mpa Gauge 50cm High Pressure Hose M18x1.5
Length:
0.7/0.5M
Material:
Aluminum
Hose size:
8mm
Specification:
M10×1mm
MOQ:
20pcs
Outlet size:
M18×1.5
Inlet size:
G5/8
Delivery Time:
7days after payment
Packing:
gift box
Terms of payment:
T/T,L/C,Western Union
Model No:
HF-VL-R03
Product Description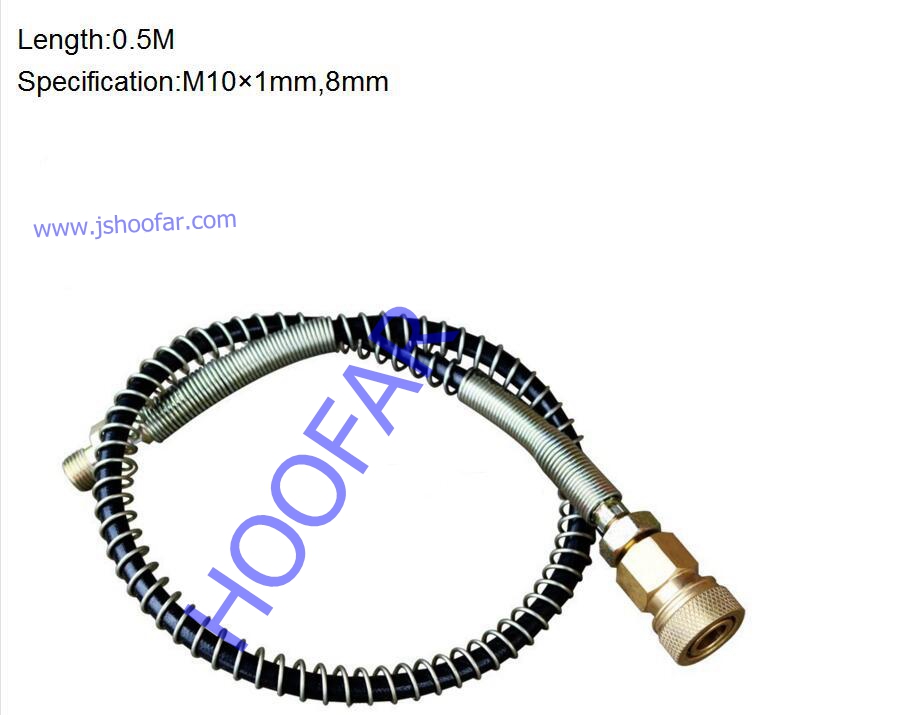 REPLACEMENT HIGH PRESSURE HOSE
A brand new replacement microbore hose for use on PCP pre-charged air gun charging units, pumps etc, suitable for up to 300 bar working pressure.
Hose is approx' 1 metre (39 inches) long, one end has a 1/4 bsp female fitting, the other end is 1/8th bsp female fitting, both ends are supported by 'ANTI-KINK' springs to help prevent damage to the hose. Various adaptors are available to suit many applications. Please identify which threads sizes you require before purchasing.
Company Information:
Dear My Friend,
So glad that you're interested in our products, We're professional manufacturer of all kinds of hunting equipments( carbon fiber cylinders, rifle scopes, air compressor ,gun case, scope rings, hunting kinves and some related accessories ,etc ,)
If there's any more details you want to know, please feel free contact us.