Best quality OEM 4500 PSI PCP Electric Air Compressor
Name:
Best quality OEM 4500 PSI PCP Electric Air Compressor
Product Description
1.portable --Small volume and light weight
HOOFAR air compressor stuffing pump for breathing oxygen supplies possesses distinguishing features of light weight, low voice, small, dynamic and simple portability. This air compressor stuffing pump changes the traditional design concept with long life, low service rate and no vibration, specially the 68 decibel (dB)working noise is much lower than the standard approval of ISO3746,
The product adopts the special (lubricating) grease of American ODAKAG series foods to make sure the gas was without any toxic substance, and the gas could be applied to high-pressure gas loading of diving, fire-fighting, leakage checking of valves, generating plant, petrochemical industry and etc, and this product also forms a solid basis for the railcar promotion and popularization.
Product Description:
Size : L 450mm* W396mm * H374mm
Net Weight: 31.7KG
The Used Power: 220V 50HZ (Ordinary household power supply )
Motor Power: 2.2KW Charge pressure: 30mpa
The inflating speed: 5 minutes (20mpa/0.5 liter) 17minutes (20mpa/6.8litre)
Noise: 85.3 DB
Kindly Note : Must check whether the water in the water tank is sufficient and add the water in time, the water flow is normal and overflow when running the machine every time.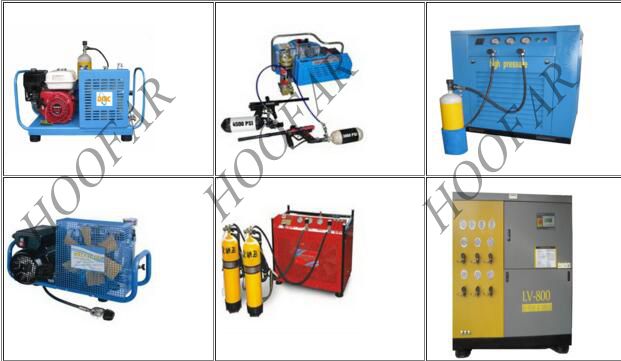 For any more future questions,please contact us email : info@jshoofar.com